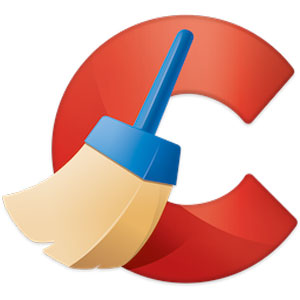 For Windows
Piriform
★★★★☆
CCleaner is a utility used to clean potentially unwanted files and invalid Windows Registry entries from a computer. CCleaner can help you improve your computer's performance by cleaning up junk files and fixing errors. CCleaner is available for free, and there is also a paid Pro version with more features.
If you want to improve your computer's performance, try CCleaner. It's free to use and easy to get started.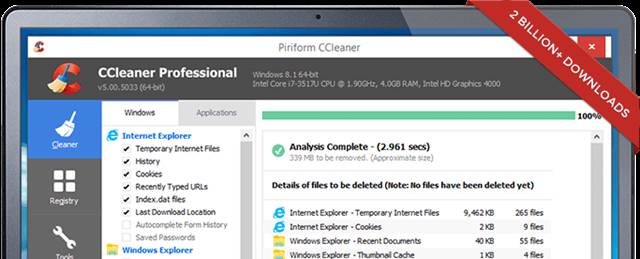 Features of CCleaner
CCleaner offers several features that can help improve your computer's performance. These features include:
Driver Updater
CCleaner's Driver Updater keeps your computer running smoothly by updating visuals, sound, internet connectivity, and more while preventing software bugs, hardware problems, and crashes.
PC Health Check
Run a Health Check with CCleaner to find out what quick fixes your PC needs, then watch as it automatically tunes and updates itself for better speed and security.
1-Click Updates All Your Software
Outdated apps can leave you vulnerable to security risks. Cybercriminals are always looking for weaknesses in software, and old versions of programs are effortless targets. CCleaner automatically updates your software to close any security holes before they can be exploited.
Safer Browsing
Advertisers and websites commonly use cookies to track your online activity. CCleaner clears your browser search history and cookies, so your internet browsing will be confidential, and your identity will remain anonymous.
Quicker Startup
When you start your computer, many programs run silently in the background. CCleaner can help disable unneeded programs and speed up your PC's boot time.
Cleaning Junk Files
CCleaner can help rid your computer of unwanted files, freeing up space and improving performance.
Fixing Registry Errors
CCleaner can scan for and fix errors in your Windows Registry, improving performance.
Automated cleaning
CCleaner can automatically clean your computer on a schedule, which can help keep it running smoothly.
How to Use CCleaner
Using CCleaner is simple. Just download and install the program, then run it. CCleaner will scan your computer for junk files and errors. Once the scan is complete, you can delete the junk files and fix the errors. CCleaner can also be set to clean your computer on a schedule automatically.
How to remove CCleaner?
If you CCleaner and want to remove it from your system, follow these steps:
1. Open CCleaner and go to Tools > Uninstall.
2. Select CCleaner from the list of programs and click Uninstall.
3. CCleaner will now be removed from your system.
Conclusion
CCleaner is a great tool to have in your arsenal for keeping your computer clean and running smoothly. It's easy to use and can quickly remove unwanted files and entries from the Windows Registry. I would definitely recommend CCleaner to anyone who wants to keep their computer in good shape.
CCleaner is free to use, and there is also a paid Pro version with more features. CCleaner is safe to use and does not delete essential files. However, you should always create a backup before using CCleaner or any other cleaning tool, just in case something goes wrong. CCleaner is easy to use and can help improve your computer's performance.
CCleaner Pro, the paid Pro version of CCleaner, includes additional features, such as real-time monitoring and automatic updates.
Technical Details
| | |
| --- | --- |
| Software Name | CCleaner |
| Developer | Piriform |
| Category | Tools & Utilities |
| Platform | Windows 32-bit & 64-bit |
| Operating System | Windows 11, Windows 10, Windows 7 |
| Size | 15.1 MB |
| Rating | 8.1 |
| Language | English |