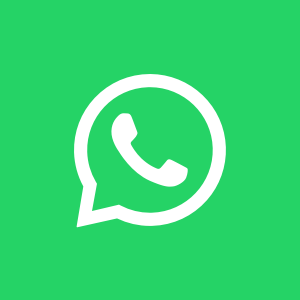 For Windows
WhatsApp Inc.
★★★★★
WhatsApp has revolutionized communication, providing a simple and efficient platform for instant messaging, voice calls, and video calls. The WhatsApp Desktop application brings the convenience and features of the popular mobile app to your computer, making it easier than ever to stay connected with friends, family, and colleagues.
Features of WhatsApp for Windows
WhatsApp comes with a wide range of features that make it an excellent communication tool. Here are some of its most notable features: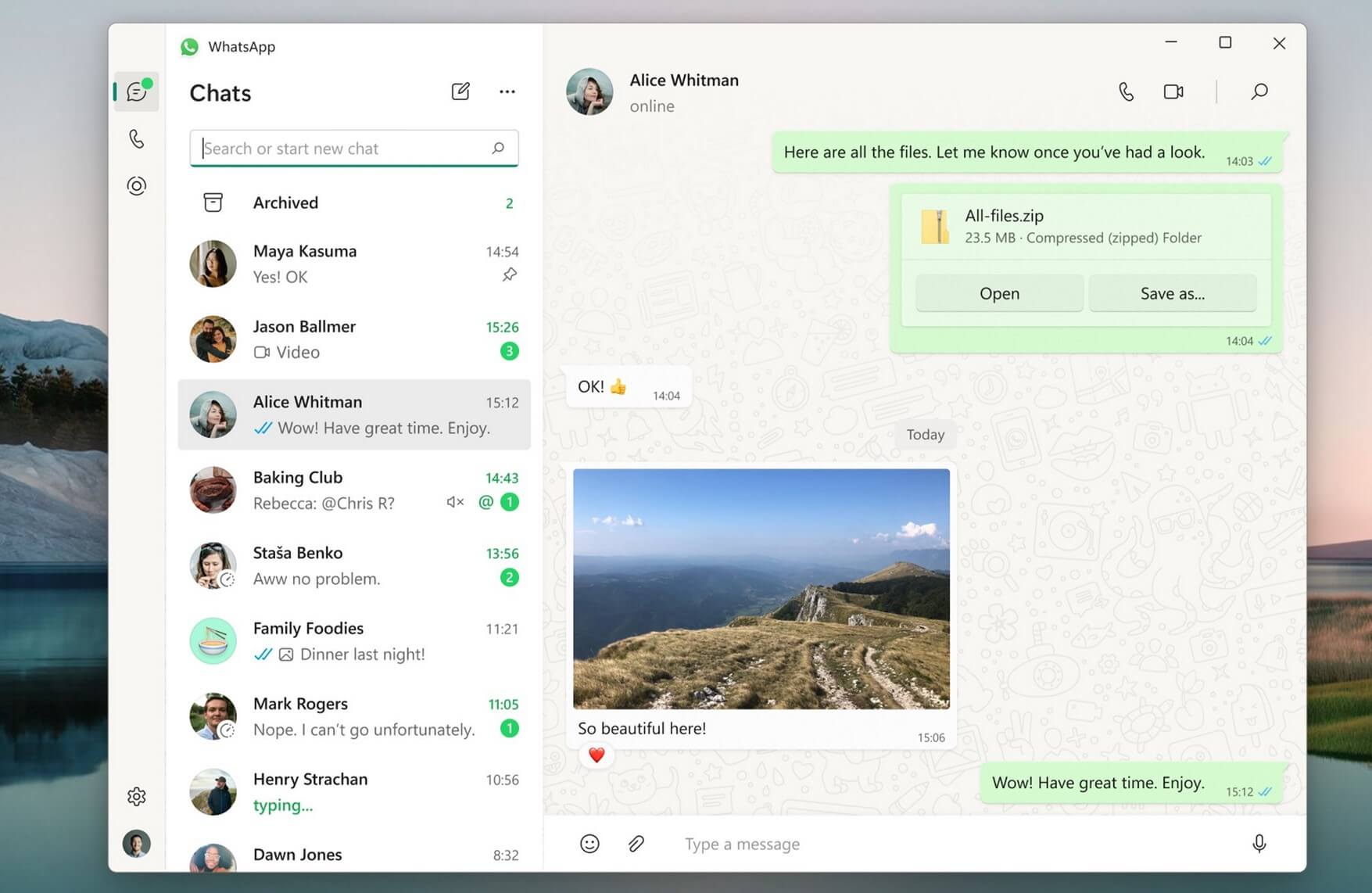 Ease of Use and Synchronization
WhatsApp Desktop boasts a user-friendly interface that resembles its mobile counterpart, making it easy for users to navigate and use the application. One of the critical advantages of WhatsApp Desktop is its seamless synchronization with your mobile device. The desktop application uses your phone's internet connection, automatically syncing your messages and conversations across both platforms. You can start a conversation on your phone and continue it on your computer without missing a beat.
Multimedia Sharing
WhatsApp Desktop supports sharing multimedia content, including images, videos, audio files, and documents. Users can easily send and receive multimedia files with just a few clicks, making sharing content with friends and family convenient. The desktop application lets users capture screenshots and transfer them directly within the chat.
Group Chats and Calls
The desktop version of WhatsApp supports group chats, allowing users to communicate and collaborate with multiple contacts simultaneously. The application also supports group voice and video calls, making it easy to host virtual meetings, catch up with friends, or connect with family members worldwide.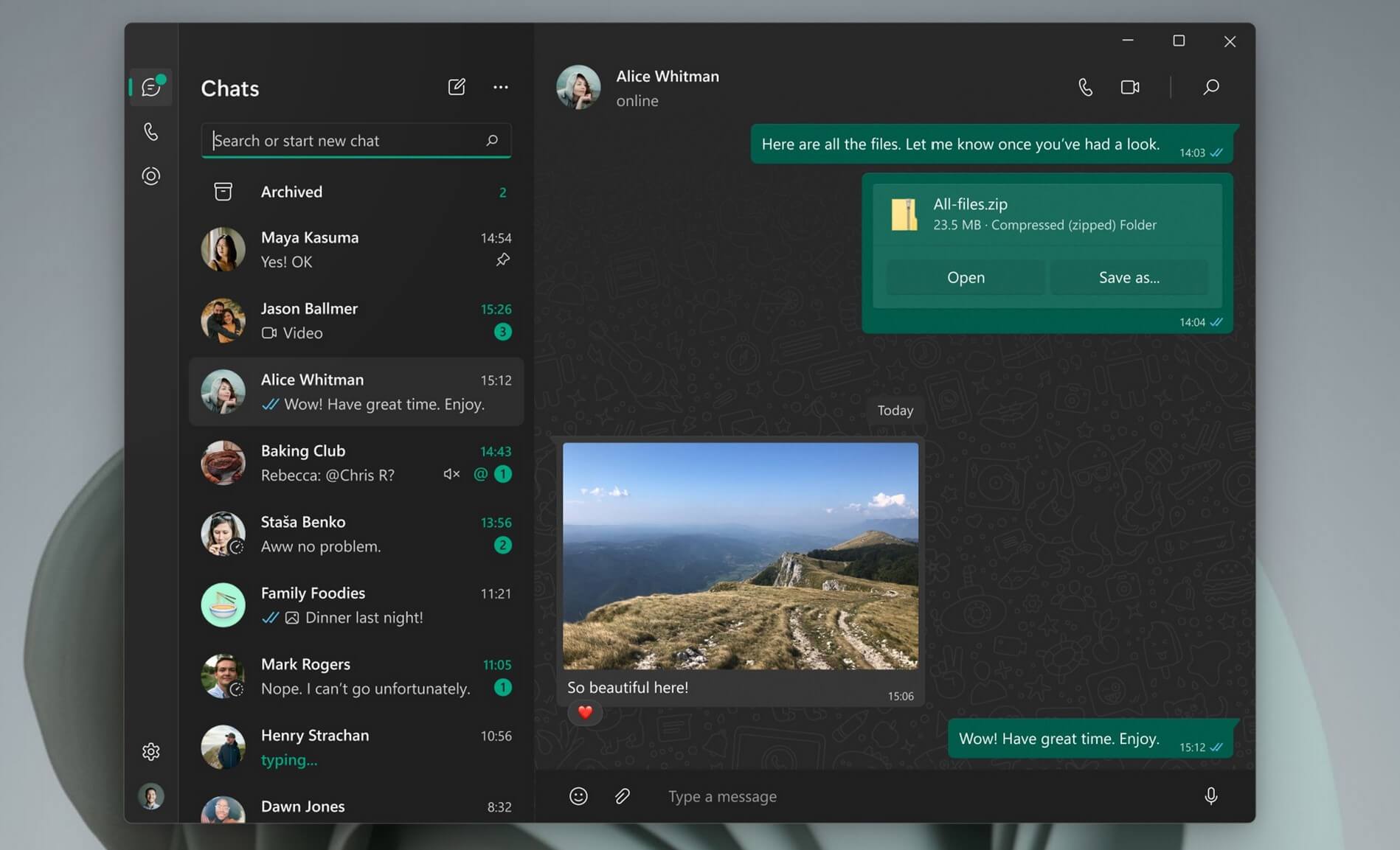 Keyboard Shortcuts
WhatsApp Desktop offers a variety of keyboard shortcuts, making it even more convenient and efficient to navigate the application and perform various actions. With keyboard shortcuts, users can quickly switch between chats, search for messages, and perform other everyday tasks without relying solely on their mouse.
Message Search and Archive
WhatsApp Desktop has built-in search functionality, allowing users to find specific messages or content within their chats quickly. This feature is handy for locating important information or revisiting past conversations. Additionally, the application allows users to archive chats, helping keep their chat list organized and decluttered.
Privacy and Security
WhatsApp is known for its strong commitment to privacy and security; the desktop application is no exception. All messages sent through WhatsApp Desktop are protected with end-to-end encryption, ensuring that only the intended recipient can read the content. This commitment to security extends to voice and video calls, giving users peace of mind when communicating through the platform.
Key Features:
Seamless synchronization with mobile devices
User-friendly interface and keyboard shortcuts
Multimedia sharing capabilities
Support for group chats and calls
Message search and chat archiving
End-to-end encryption for messages and calls
WhatsApp Desktop offers a seamless and efficient messaging experience on your computer, with the convenience and features users have come to expect from the mobile app. Its easy-to-use interface, multimedia-sharing
capabilities, and intense focus on privacy and security make it an excellent choice for staying connected with friends, family, and colleagues. If you're a regular WhatsApp user looking to enhance your messaging experience on your computer, WhatsApp Desktop is a must-have application.
Technical Details
| | |
| --- | --- |
| Software Name | WhatsApp |
| Developer | WhatsApp Inc. |
| Category | Social & Communication |
| Platform | Windows 32-bit & 64-bit |
| Operating System | Windows 11, Windows 10, Windows 7 |
| Size | 108 MB |
| Rating | 9.5 |
| Language | English |