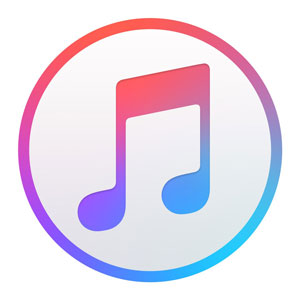 For Windows
Apple Inc
★★★★☆
iTunes for Windows is an essential application for any Windows user looking to get the most out of their music library. With its comprehensive media library, you can easily organize and listen to your favorite songs, create custom playlists, sync with your family's Apple devices, and even access the iTunes Store to purchase new music and movies. It's a great way to store and manage your media collection in one place.
The interface of iTunes for Windows is simple and intuitive, making it easy to navigate through your music library. The app also allows you to quickly search for songs across all genres and artists and favorites lists that you can easily create and edit yourself. The streamlined design works perfectly with touch-enabled devices like tablets or laptops.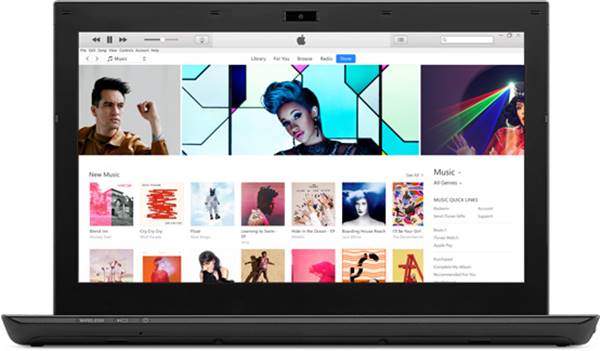 Beyond its basic music player capabilities, iTunes for Windows offers powerful features for managing your media library. You can sync with Apple devices like iPhones or iPads to take any song from your home computer on the go. It also features integration with other popular streaming services, such as Spotify and Pandora, making it easy to switch between them.
iTunes for Windows Features
iTunes is an essential tool for anyone who wants to access digital content on their Apple devices. Its library organization tools, user-friendly interface, and robust security features make it easy to see why millions worldwide use iTunes daily.
Music Library
iTunes offers an extensive music library of millions of songs in over 100 genres, classic albums, new releases, and exclusive content. It also allows users to create customized playlists from their music collections and the iTunes library.
Video Library
The iTunes Store also offers a wide selection of TV shows, movies, and music videos for users to enjoy. It provides access to new releases, classic films, television shows, and trending content.
Downloads & Purchases
The iTunes Store allows users to purchase and download music, movies, TV shows, apps, books, podcasts, and audiobooks. Once purchased or downloaded for free, these items become available in the user's library area.
iCloud Integration
With iCloud, iTunes users can access their content across all devices. Items purchased on the iTunes Store are accessible from any iPhone, iPad, iPod touch, Mac, and PC connected to the same Apple ID.
Social Features
iTunes allows users to interact with friends and family by sharing purchases through Facebook integration and Twitter mentions.
Radio & Podcasts
iTunes offers over 250 live radio stations worldwide and podcasts from popular networks like National Public Radio (NPR). Users can listen to their favorite radio stations and explore thousands of free and paid podcast episodes. They can also subscribe to a podcast series for automatic updates on new episodes.
iTunes Extras
iTunes Extras is an interactive viewing experience available on select movies and TV shows that includes unique features such as behind-the-scenes footage, deleted scenes, cast interviews, original content, commentaries, and much more.
Parental Controls
iTunes provides parental controls to help keep kids safe while using the app. This feature allows parents to restrict access to age-inappropriate content, filter music and podcasts by explicit content and set up their password-protected restrictions.
Genius
The Genius feature in iTunes is an intelligent assistant that can create playlists based on a single song or artist. It can also suggest songs from different genres that match what users already like, allowing them to quickly discover new music they'll love.
iTunes Match
If you have an extensive music collection, iTunes Match can help you keep it organized and safely stored in the cloud.
Overall, iTunes for Windows is an excellent choice for anyone looking to manage their music library and access various streaming services. Its intuitive design and powerful features make it an ideal media player for casual listeners and audio professionals alike. Plus, it's integrated with Apple devices, making it easy to take your favorite songs on the go.
Technical Details
| | |
| --- | --- |
| Software Name | iTunes |
| Developer | Apple Inc |
| Category | Tools & Utilities |
| Platform | Windows 32-bit & 64-bit |
| Operating System | Windows 11, Windows 10, Windows 7 |
| Size | 169 MB |
| Rating | 7.8 |
| Language | English |