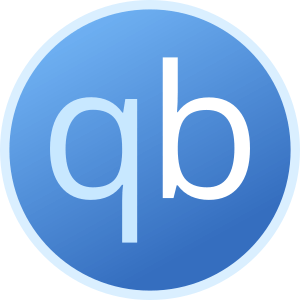 For Windows
qTorrent
★★★★★
qTorrent is a cross-platform, free, open-source torrent client available for Windows, macOS, and Linux. It is based on the Qt toolkit and libtorrent-rasterbar library and is designed to be lightweight and fast. qTorrent is continually updated and maintained, ensuring it stays up-to-date with the latest features and security fixes.
Features of qTorrent
qTorrent has many features that make it an excellent torrent client. Here are some of its most notable features:
User-friendly Interface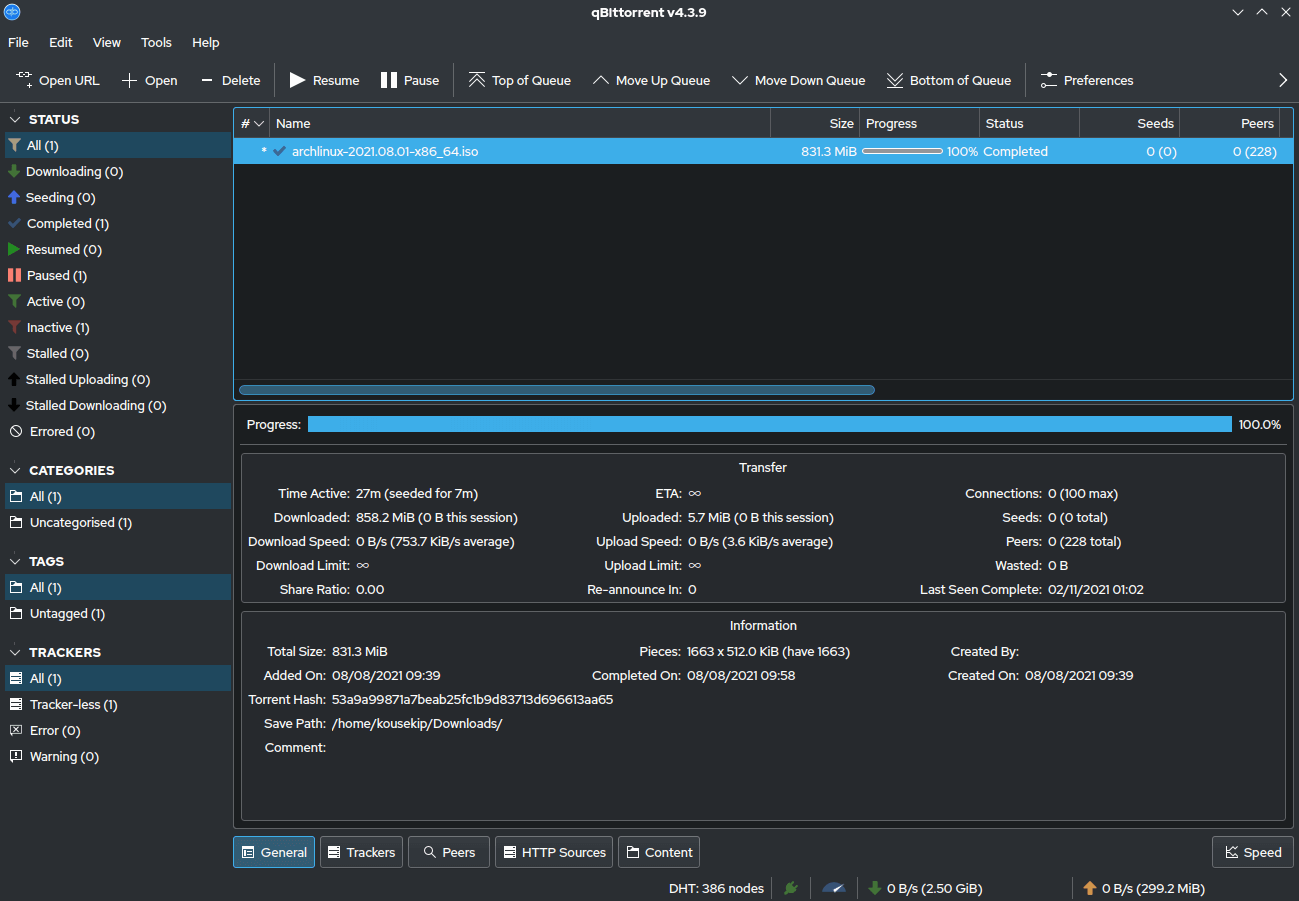 The user interface of qTorrent is simple and easy to use, making it an excellent choice for both beginners and advanced users.
Cross-Platform Support
qTorrent is available for Windows, macOS, and Linux, ensuring you can use it on any operating system.
Search Engine Integration
qTorrent comes with search engine integration, allowing you to search for torrents directly from the client.
Torrent Queueing and Prioritization
You can prioritize and queue your torrents to ensure that the files you need are downloaded first.
IP Filtering and Encryption
qTorrent supports IP filtering and encryption, ensuring your downloads remain private and secure.
RSS Feed Support
qTorrent supports RSS feed integration, allowing you to subscribe to your favorite torrent sites and automatically download new content.
How to Use qTorrent
Using qTorrent is simple and straightforward. Here's a step-by-step guide on how to use it:
Download and install qTorrent from the official website.
Launch qTorrent from your desktop or the Start menu.
Search for torrents using the built-in search engine or add a torrent file manually.
Customize the download and upload settings if necessary.
Start the download and wait for it to complete.
qTorrent is an excellent torrent client that is reliable, fast, and easy to use. Its user-friendly interface, cross-platform support, and range of features make it a popular choice among users. Whether you're a beginner or an advanced user, qTorrent is a versatile and reliable option that won't disappoint.
Frequently Asked Questions
1. Is qTorrent legal?
Yes, qTorrent itself is legal. However, downloading copyrighted material without permission is illegal in many countries. Always ensure you have the legal right to download the content you're torrenting.
2. Is qTorrent safe to use?
qTorrent is considered safe to use, as it is open-source and has an active community that regularly updates the software. However, it's crucial to download qTorrent from the official website to avoid fake or malicious versions. Additionally, be cautious about the torrents you download, and always use a VPN to protect your privacy.
3. Can I use a VPN with qTorrent ?
You can use a VPN with qTorrent to protect your privacy and ensure anonymity while torrenting. Many VPN services offer dedicated features for torrenting, such as kill switches and P2P-optimized servers.
4. How can I increase my download speed in qTorrent ?
Several ways to increase your download speed in qTorrent include adjusting your connection settings, prioritizing high-quality seeds, using a VPN with P2P-optimized servers, and ensuring you have a stable internet connection.
5. Can I stream video files directly from qTorrent ?
qTorrent supports sequential downloading, which allows you to download files in order and stream media files as they download. However, it's essential to have a fast and stable internet connection for a smooth streaming experience.
Technical Details
| | |
| --- | --- |
| Software Name | qTorrent |
| Developer | qTorrent |
| Category | File Sharing |
| Platform | Windows 32-bit & 64-bit |
| Operating System | Windows 11, Windows 10, Windows 7 |
| Size | 31 MB |
| Rating | 9.9 |
| Language | English |